This article has the purpose of being a website builder guide because many people don't know much about how useful they are. To create a website, you need to plan and organize things carefully, and site makers can assist you with that without taking away the fun of doing things yourself. You can customize the templates so that they can fit your vision for the website. That is the main reason why we have decided to give you an in-depth guide on how to make a website.
Set Clear Goals for Your Site
First, you need to have a target before you start, so we recommend picking up a pen and writing it on paper. Even if a question looks simple to answer, that doesn't mean it's not important. It's useful to ask yourself what you want to achieve with your website before making a concise plan from the website builder guide. That way you can clearly focus on the important things when creating your site.
Of course, if you have vague goals like getting more clients, this won't help you much. We recommend going deeper than that, but it mainly depends on the type of website you want to build. For example, if you are running a website for your business, the question that needs to be asked what do you want from your customers that are entering the site (to call you, fill out a contact form, order something?).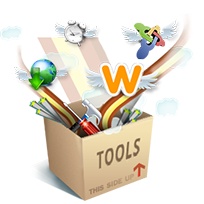 Here are different examples of goals for a photography site:
Get people to sign up for your newsletter
Give people the opportunity to easily contact me on the phone
Allow people to share my website on social media
Put artworks for sale
You should be able to differentiate between means and targets in the website builder guide, for example, even though it's nice when a lot of people see your artwork, it's just a way of making more people contact you, which is the ultimate goal.
Then, it's important to set your priorities straight. Obviously, it's more important for people to be able to contact you quickly than to share your site on Facebook.
The reason why this is important is that it will impact the layout of your homepage and other parts when building your site.
How to distinguish your target audience?
The next question you should ask yourself is about your target audience. To answer that, you need to figure out who are your existing and potential customers, in what age groups do they fall, what they liked about your site, how they found it, and many other questions.
You should put yourself in the shoes of your potential clients, which may seem weird at first, but trust us, it will be crucial for you to find out what changes should be implemented.
Planning the pages of your site
Things start to get a little more exciting in this part of the website builder guide here because you start to think about what should be the content of your website. One of the most important things is the homepage, so you have to decide if it's going to rely more on text or imagery. The three most often seen pages at every website are the homepage, "about me" page, and "contact me" page. The homepage should depend on the product or service that you are offering, for example, a musician may want to add his music to the website, while a baker will probably want to show images of his pastry to any potential customers by including a gallery. Check out this page at the site builder that you are using there are going to be many sample websites created with this site builder.
Choosing a template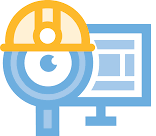 You can pick from hundreds of different templates which can be customized to fit a wide variety of websites, for example, business, weddings, designs, and many others. It's easy to compare them. The background picture is customizable, and you have many other options like changing the colors or adding/deleting pages. It's astonishing that two sites made with the same website creator can look so much different from each other.
Going Live Online
Following our website builder guide, getting your site running is probably one of the most exciting things if you have the right preparation . The key is to have everything neatly organized so that the procedure can be quicker. Here are our recommendations on keeping everything in order:
Write the content first – After you have figured out the design and the pages of your website, the next step is to start writing the content. The way to do that is to work on each page separately but don't forget to adjust the length of the text to the space you have on the page. SEO can help you improve your website's rank on different search engines, so always keep it in mind when writing content.
Crop the pictures – Another important thing is to crop all of the images that you plan on using so that they are the correct size. If you do all of the at once, it will save you valuable minutes.
Work one page at a time – When you reach the point of putting the content into the text editor, you should always do it page by page. Focus on adding all the text and pictures first, before moving on to another page.
Guides to Building a Website
Here are other fact from the website builder guide, which can give you the knowledge you need to build a website on your own:
Create your website – Using a website maker will make the task of setting up a website much easier and quicker, but you still need to know the basics.
CMS differences – Content management systems like WordPress are not the same thing as website builders, and it's important to know the differences between them.
Design – Should you pay for a professional web designer, try to do it yourself, or mix these two options? If you decide to go for a designer, what questions do you need to ask yourself beforehand?
Tips for working with your web designer – This is targeted towards business people who have chosen to hire a web designer but don't know what to expect.
Hiring a web designer – Tips for people who are looking to hire a web designer and are wondering if it's worth it or should they just do it themselves.
SEO and website builders
Many people, pay much attention to SEO and wonder it website builders are the right choice for them. This article will even help people who don't have a clue what SEO is but want to learn more about it.
Google Analytics – What exactly are Google Analytics and why should you add them to your website?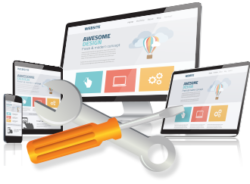 Landing pages – Everything that beginners should know about landing pages is compressed into our website builder guide.
Privacy Policy – The article explains what a privacy policy is, why all website owners should have one, and how they can do so.
Content – We track how the face of content has changed over the years and what you should do to stay in touch with things.
Tutorials – A great list of tutorials which can be helpful to everyone who want to make their website.
Customers – Here you can find advice on different ways of getting people to buy things from your online store, including email marketing, social media, and SEO.
Start blogging – This is a pretty reliable guide on starting a blog in 2017 which includes advice on selecting a platform for blogging, choosing web hosting, and installing WordPress on your account.
Setting up your website
Here are five great tips for anyone who is looking to set up a website and doesn't have any experience, in addition to debunking some myths about site building.
eCommerce – We summed up all the information you need to know about this subject in this article and compared the tools of different eCommerce platforms.
Creating a WordPress website – WordPress is one of the biggest content management systems around, so it's fitting that we do a guide on the establishment of a website with it. The in-depth step by step website builder guide will help you through the journey.
Video Background – Video backgrounds have proven to increase the conversion of a website when featured on a homepage, so you may as well want to add this to your marketing toolbox. We also give you information on when it's not a good idea to use this feature.
Colors – Picking the right color scheme for your website is an essential part of improving the overall customer experience, but some people don't know how to choose colors that combine well with each other. Fortunately, we have explained it all in this guide.
Logo – Logos are often considered as the face of your brand, and all of the big companies have appealing logos. Even though most people don't know how to use Photoshop, it's still possible to create a good looking logo without it.
Website Builder Guide References
Repurposing vs. Optimized Web Design (U

ser Experience Strategy Research

)
Eye-Tracking Studies: 23 Actionable Lessons (Testing

 the Effectiveness of a Website

)