Welcome to our website about the best website builders out there, where you can find everything you need to know about hosting a site.
Today, it is very easy for people to create their own website which can be used for business or privately. Many website builders are always improving to make things simpler for their customers.
Many ask themselves why they should spend time and resources building a web page when they can create a free Tumblr or Facebook page and benefit from the audience and tools they provide.
There are a couple of reasons why you should invest in a website. Firstly, sending future employers to your Facebook page does not look professional, and instead, you can use your site as an online portfolio. Next, you have way more choices to customize the page and make it look how you want to. Also, you don't have to compromise on the products you sell because of another site's politics. Last but not least, having a Facebook or Tumblr page as your main site does not look as good as owning one, but that does not mean you should completely ignore these two social media.
Back in the days, a person needed to know a lot about HTML, servers Web hosting services and site registrars, but nowadays, you don't need any of that thanks to the online website creators, aka the best website builders.
Thanks to these services you can create a great looking website that is mobile compatible without knowing almost anything about the process. They also help out small businesses with online stores, buy links, and much more. Bigger companies can spend as much as they like on making a custom website, but smaller businesses can also achieve similar results just by paying $8 per month ($25 if you are a seller).
Of course, you can also choose one of the free options they provide, but that way the website has to be branded by the provided, which doesn't look as impressive to potential customers. There are different offers regarding free bandwidth and storage, for example, brands like Weebly and Wix are known for their generosity when it comes to freebies, so make sure to read everything before making a choice.
Thanks to the best website builders, you can create an excellent website yourself just by dragging and dropping things onto the page, including fancier stuff like photo galleries, media players, blogs, and social media buttons.
Video for Site Building
Begin by choosing a template and an address
The first thing you should do before creating your internet page is to determine its address. The best website builders can give you a domain name like yourname.sitebuilder.com, or you could use one purchased from a third party, but you will need to pay the website builder more.
The next step of our guide is the selection of a template for the site. Better known brands like Squarespace, Wix, Weebly, and DudaOne have templates which will make your website compatible with mobile devices, as well as including full photographs in the background. Sites like Strikingly and Squarespace will not allow you to move objects if it is going to make your website too colorful, while others like Wix and Weebly will give you more freedom in that area if that is your thing.
Design of the mobile version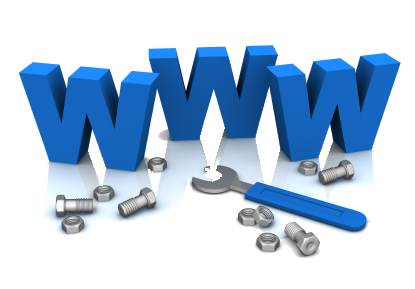 All modern websites need to function properly on mobile devices if they want to keep in touch with the constant changes. Fortunately, most of the best website builders offer such possibilities.
Responsive design, which helps you create a mobile site from the web version, has become extremely trendy, but when it comes to Search Engine Optimization, all that matters is whether the website fits well on the mobile screen. However, website builders like Weebly and Squarespace use responsive design which won't allow you to customize the mobile view, unlike Wix, which will let you do exactly that and provide a mobile preview. That way you have more options to choose from when building the mobile version of your website.
Galleries and Pictures
Most people enjoy seeing pictures on the internet, and website makers have taken that into account by offering great photo display options. Brands of the best website builders like Squarespace, GoDaddy Website Builder, and Wix, give you many stock photos to choose. There's also the possibility of modifying these pictures thanks to editing tools like brightness, filters that are similar to Instagram, and cropping. Website builders like Webs do not have photo editing. When it comes to gallery options, sites like Weebly have a wide variety to choose from, while others like GoDaddy and DudaOne are more limited in that regard.
Getting cash from your website
If your web page focuses on sales, it would be wiser to choose a shopping cart service, for example, Shopify, but it can be too soon for you. All of the builders we mentioned here will let you sell stuff on your website, although the payment options are limited to Paypal and sometimes credit/debit cards. The better builders offer inventory and shipping tools, product promotions, and email marketing. It is very unlikely that you will be able to place adverts on your sites, even though you could customize a part of the HTML.
Social media and website statistics
You have the option of placing Twitter and Facebook buttons on your web page, maybe even whole social network feeds. Some of the best website builders can assist you with your Facebook page by making the design similar to the one of your website. You can also get SEO advice, even though it is usually just entering meta tags, so most of the time you have to figure out the SEO part on your own.
Information about the traffic of the website can also be available, but that is often restricted only to people with premium accounts. Weebly offers to show you things like search terms, page views, referrals, and most visited pages. Other services, for example, Wix, don't have these options, so you need to create an account at Google Analytics.
Moving to another host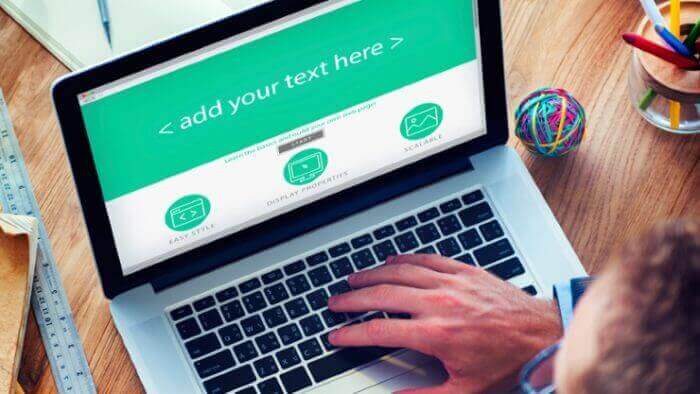 One of the biggest negative of most website builders is that if you want to change the host at a particular point in the future, it will be a complicated thing to do due to the custom code used by them for your website. However, you can use Weebly to download the server folders, or Squarespace to transfer the site to a WordPress format.
Website Builder Reviews
Everything is hard in the beginning, but once you get used to it, it does not seem so daunting. This can apply to many things, from riding a bike, to even building a website. Nowadays, you don't even need to know the technical side of things to do that. However it's good to have some proper knowledge, so we have a graphical summary of the basics, before you choose an operator. Thanks to our overview you can find the best website creators out there, and you can even test some of them for free.
Pros of the best website builders
Straightforward – You don't need to have skills in programming, plus it is way simpler than using Open Source CMS like WordPress or Joomla.
Everything is in one place – Website makers will include software, hosting, and automatic updates.
Cheap – It will probably cost you less to use a site builder than to pay for a hosting package that has a similar size. In addition to that, there are also free plans which you can use.
Lots of features – Good website builders often have automatic updates so that everything is in constant development.
Security – The website builder will also take care of security by installing updates in order to avoid potential issues like the ones which happened in the past with content management systems like WordPress. To ensure maximum security, all you have to do is pick a safe password.
No downtime due to spikes in traffic – If you get more traffic than usual (for example, a well-known website linking to yours), the site may crash when you are using your own host. Fortunately, if you choose a website builder recommended by us, crashing is very unlikely to happen.
Drag&Drop – You can add almost anything to your webpage, including AdSense, forms, Paypal, video/audio players, and much more.
Customer support – You can receive customer support via live chat, email, or forums (it depends on the website builder you are using).
Cons of the best website builders
Lack of flexibility – Some people find website builders to be inflexible, especially when it comes to the layout of the site. Of course, you should try it out yourself if you want to find out if it is right for you.
Depending on one provider – If the website builder you are using goes out of business, you may as well lose your site, so we recommend choosing well-established names.
Controlling data – The data of your website is saved off-site, and each provider has a different location.
No server-side code – You can't install SQL, Java, or PHP on website builders, but if you are competent with these languages, then it's unlikely that you will use a site builder.
No databases – Unfortunately, you can't use databases with search functionalities. If that is a thing you need, WordPress would be a more suitable choice.
Big internet projects – If you are looking to make a large web project, website makers are not the right choice for you.
Wix Touch takes your web store and turns it into a mobile app for iPhone and Android devices in a click! With this mobile app, the customers can purchase your products on their mobile phones, anytime from anywhere!
Comparing different website creators on Google Trends
When we compared the biggest website makers using Google Trends, we concluded that Wix.com is the most used of them all. Weebly takes the second place with half fewer search results than Wix.
Webs used to dominate the field not so long ago, but their popularity plummeted in recent years.
Are website builders for me?
First of all, you should know that the best website builders are used mostly by small businesses, for example, graphic designers, bands, clubs, entrepreneurs, and freelancers. They can also be used for creating blogs or personal sites.
The popularity of website makers can be attributed to the fact that they can help you set up a website in a short amount of time, as well as allowing you to change it yourself.
Top Website Builders
When it comes to creating a website, you are presented with a wide variety of options. WordPress is considered to be the most popular platform due to its functionality and flexibility. However, beginners in this field will probably have a difficult time learning it, so if you are in this position, we advise turning your attention to commercial website builders, which will make the process a lot faster and simpler. Each site builder is different, so make sure to pick the one that suits your needs.
Which are the best website builders?
The main reason why website makers were created was to help beginners who do not have experience in creating internet pages and designing them. If you are reading this article, you're most likely a small business owner who wants to create a web page. When using a website maker, all you need is a little patience and persistence. Of course, you should learn more about the features your site maker has to offer.
You are probably wondering which of the many brands you should pick. We advise reading more about the ones recommended by us and choosing the one that suits you best. If you are a complete beginner and have difficulties using a computer, the best option would be to hire a web designer.
Are there any free plans available?
Yes, but as you probably figured out, the best website builders don't have the same features as the ones which cost money. Free versions are not suitable for business purposes and sooner or later you will have to make the switch.
Not all people want to hire a firm or an independent programmer to make a website for them, because they like the challenge of doing it themselves, or just don't have the money to get a professional. Many free and paid site builders are easy to use and give you a chance to customize things however you want.
We created a list with our recommendations below, but keep in mind that each free website creator also has paid packages which have more bandwidth, storage, and many other features that can't be found in the free option. Also, there are no ads in the paid package, as well as no subdomain in the URL of your website, which is vital if you are using it for business.
Thanks to website builders, you no longer have to pay other people to do your website for you. Regardless of your skill level, at our website, you will find reviews of the top website builders, best templates for websites, and the best functions for website building.
Site builders like Squarespace, Wix, WordPress, and many others, have gained popularity in recent years. The promises they make include allowing you to set up a web page in a matter of minutes and giving you all the features Photoshop and coding can provide for your website.
Here are the goals they are trying to achieve:
Cutting the time spend on building a website by coding things by hand.
Helping designers who can't code to make a site without relying on web developers.
Helping coders who can't design to make their web page look good by providing ready templates.
We collected extensive information on many website makers and summed up the results in order to help you answer the question: "What of the best website builders is right for you?" It doesn't matter if you're a beginner or an experienced designer, here you will find the ideal site builder for you. You can be:
A developer who is code-savvy but doesn't understand much about design. The best option for you would be a website maker which allows you to work on the design of the site by using templates without having to sacrifice code customizability.
A designer who can't code and likes to work visually. You are looking for a builder that will let you customize everything however you want, just like in programs like Photoshop.
A mixture of a designer-developer who can do both, but wants to save time and costs while having the most recent tools available.
A businessman who isn't tech-savvy and is basically a beginner, but wants to make a good looking and functional website.
After you've figured out which category you fall into, it's time to see which of the best website builders is the right one for you. If you're a business person, Squarespace is the way to go. For developers who don't do design, we recommend choosing WordPress. Webflow should be the pick for designers who do not like to code. If you are unsure what category are you, the smart choice would be to go with Webflow because they offer flexibility and can be an all-rounder.
Regardless whether you are a small or a large business, having a website has become a necessity. A good looking website can help your company attract more customers or close big deals, which can lead to an increase in profits, and nobody wants to miss out on that, so it is crucial that you set up a web page. If you manage to find an excellent service to do help you, the task quickly becomes easy and inexpensive.
Web Hosting
First, you need to choose a host where the files of your site will be stored so that they can reach the browsers of your readers and customers. With the web hosting services of the best website builders you have many options when it comes to storage space, email, monthly data transfers, and others. You can even choose whether to pay each month or annually, so make sure to spend some time researching the options in order to find the perfect service for your company.
If you decide to use the services of a web hosting company, they have hosting types such as a virtual private server (VPS), dedicated, and shared hosting, as well as WordPress hosting plans. Let's see what each one does:
Shared Hosting – has data transfer and traffic limitations, so it's targeted towards people who want a cheaper alternative to traditional hosting methods.
VPS Hosting – suitable for small businesses that don't want to pay for dedicated hosting and are looking for a more compelling option than shared hosting.
Dedicated Hosting – this is the most powerful, but also the most expensive option of them all. It's ideal for websites which receive much traffic on a daily basis.
Managed WordPress Hosting – this option is targeted towards people who want to use WordPress, but are unwilling to spend time on updating apps and allowing auto updates.
If you are unsure which hosting plan is best suited for your company, we recommend beginning with shared hosting because you can always upgrade to a more robust option like VPS or dedicated hosting. One thing you should always look out for is if the host has all of the options mentioned above because this is rarely the cause, so you will have to estimate how much your website can potentially grow.
After you have chosen how much money you can spend on the best website builders, it's time to figure out the duration. If you need it for a short period, for example, one or two months, you can receive a refund if you cancel the hosting no later than 60 days. Of course, not all companies have the same timeframe for money-back guarantees, so you should do some research for yourself.
Features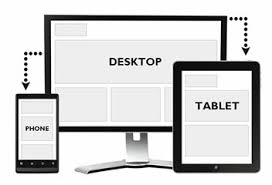 Most of the time, the best website builders will have a small number of features in their basic plans, but the number becomes bigger for the top tier ones. We advise to always take notice of the little print so that your package can fulfill all of your requirements. If you are looking for an app which will help you improve the design of the web page, make sure it's included in the plan of your web host, especially if it is a low cost one. Sometimes you will need to pay more if you want to receive a website builder who isn't very expensive, but it is always better if the site maker comes for free with the web host. That way you save money and the overall experience will probably be better.
Another important thing you should pay attention to is if the web host offers 24/7 customers' support by telephone or live chat. Even though forums and ticket bases can also work, sometimes you will need an instant response to your question. There are some companies, for example, Liquid Web and GoDaddy, which have amazing customer support teams, unlike others that don't pay much attention to this particular area.
Usually, the default operating system is Linux, although some services offer hosts on both Linux and Windows. If your have SQL server or a side app which requires Windows, it's crucial that you check if the web host provides it. In order to make site management and server administration easier, many web hosts will provide their customers with a control panel where they can click on an icon instead of using the command line.
You will probably find Windows hosting to be a little bit more expensive than Linux, mainly if you are using a dedicated server.
Uptime
Even though we don't belittle the importance of having the features we mentioned above, the most important thing for web hosting is the site's uptime because if the website does not work, your customers won't be able to view the products or services that you are offering.
That is why we have decided to include "uptime" as a category in our reviews of the best website builders. The results showed that most web hosts do an excellent job of keeping your website alive, and any exceptions have been heavily criticized by us and didn't receive good ratings.
Bonus Information
One thing we should mention is that even if most packages look almost the same, there are some significant differences. There are those who emphasize on safety and security by including tools that help you avoid spam and malware, while others can provide email marketing tools. Online shopping cart applications like Shopify are useful and may get you better results than the built-in e-commerce of mot web hosts. Here are some of our recommended best website builders:
InMotion Web Hosting – This web host has a wide variety of features, but the fact that it does not support WordPress hosting and Windows probably will turn many people off.
HostGator Web Hosting – This web host will give you many options to build good looking sites, however, finding things may prove to be an obstacle due to their interface.
BlueHost Web Hosting – This service impresses with its uptime and software, but it doesn't have the same number of features some of its competitors offer.
1&1 Web Hosting – This is a great option for people on a smaller budget who don't want to compromise on tools, customer service, and uptime. In addition, 1&1 are excellent when it comes to WordPress hosting.
DreamHost Web Hosting – DreamHost is another budget option for people who have web administration experience.
Introduction to Weebly
Want to use themes for your website?
Visit
Weebly
and you can choose the perfect one for you!
GoDaddy Web Hosting – A great host which provides fantastic customer service, uptime, and site building tools, but there are a few negatives which prevent us from rating them as the best hosting service out there.
Hostwinds Web Hosting – Hostwinds is a reliable choice for VPS hosting but lacks some features.
Liquid Web Hosting – Liquid Web is a flexible online host with numerous features, but it's quite costly and doesn't offer shared web hosting.
Media Temple Web Hosting – With Media Temple, you can create web pages powered by Linux. However, it does not have as many features as its competitors.
Site Ground Web Hosting – Although it costs more and doesn't have many features, Site Ground compensates with top notch customer service, security, and even tutorials that can be helpful to many beginners.
Informative Links
Customer Spotlight: Smashing Magazine (Guide, Resources and Tips)
Onshore Web Hosting in South Korea (People Really Love the Service)
High Converting Websites Study (Five Psychological Principles)
The MedlinePlus Public User Interface (Design Challenges and Opportunities)
Analyzing Web Font Performance (Web News & Insights Case Study)